Body Shape Lifting Draining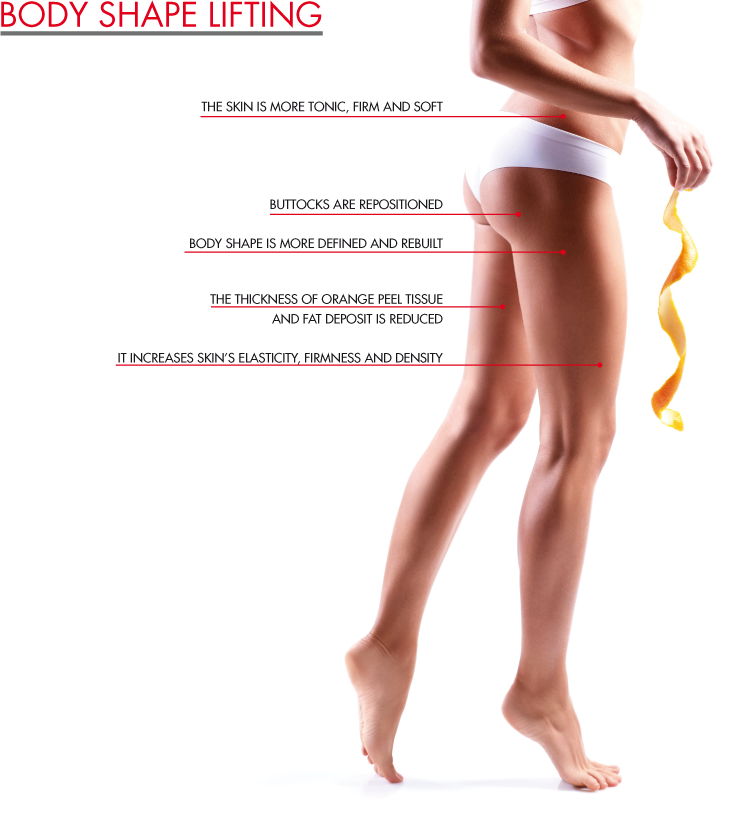 DRAINING – FIRMING
​From the Swiss Research is issued BODY SHAPE LIFTING, a new beauty treatment for the body that unites the most advanced and innovative cosmetic technologies with very precious vegetal natural active ingredients from the Swiss Alps.
 
BODY SHAPE LIFTING
Professional treatment with lifting effect and an intensive lipolytic and draining action

SHAPES THE LEGS
FIRMS THE BUTTOCKS
SCULPTS THE FORMS
 
BODY SHAPE LIFTING has a formula with a mix of complex cosmetic ingredients of a new generation such as Stem Cell Complex®, Hydralyse Complex®, Fosfagen Bio Complex®, Helix Fito Bio Complex®, encapsulated in chains of cyclic oligosaccharides that ensure a controlled and focused release on the target cells responsible for the imperfections of the woman's body.
DRAINING – FIRMING
It stimulates cellular metabolism, activates lipolysis, mobilizes fatty acides and helps their elimination.